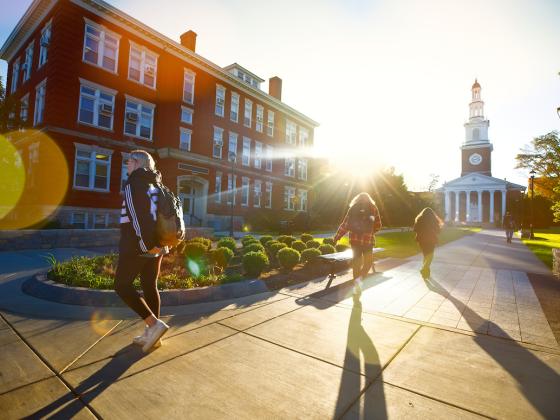 The University of Kentucky's IT Strategic Plan is a comprehensive plan designed to enable UK to continue in the creative use, application, and provisioning of IT in support of UK's Strategic Plan. The IT Strategic Plan is a reflection of 100+ students, faculty, and staff members who participated as task force members, focus group participants, and who provided feedback during the University review cycle over the past few months.  It reflects their aspirations to enrich and transform the state of IT at UK. 
Information Technology Services (ITS) staff, along with University partners, have consistently pursued key areas of recommendation and action items to advance and enhance IT infrastructure and services.  "The most effective way to ensure that we can address IT at UK is to have a well-structured, broadly-based, and detailed strategy for use. And just as important as having this "blueprint" for IT advancement, is realizing that the advancement of IT goals in support of the University Strategic Plan – Transforming Tomorrow – is the responsibility of everyone in the UK Community. Hence, the best means for such a strategic plan to be successful is for it to flow from the needs of the community served by information technology," stated Brian Nichols, CIO.   
Critical to the UK's success in effectively utilizing IT is to adopt a view that it is a fundamental asset of the institution. Imperative to this is the concept of IT Abundance – where information technology is current, advanced, readily available, and adopted to facilitate and support UK's students, faculty, and staff within their respective assignments, disciplines, and tasks. The value in an environment featuring IT Abundance is that it redefines what it is possible to do in teaching and learning, research and innovation, and in the efficient and effective operation of our University.