Our Teams
UK ITS employees committed to furthering IT Abundance at UK.
Enterprise Systems
The Enterprise Systems team supports the large-scale application software packages for the University, including information flows, reporting, and data analytics. Teams include:
Cloud Operations
System Operations
Data Center
Directories, Messaging & Collaboration
ERP Security & Support
DevOps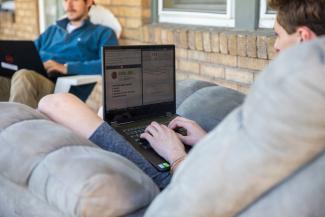 Customer Support & Enterprise Service Management
Customer Support & Enterprise Service Management is the public face of ITS, providing customers with an entry point to the technology needed for academic and professional success. When students, faculty, and staff are faced with technology issues, they can reach out to our division for the help they need. For a wide variety of technologies such as application issues, classroom A/V connections, and desktop hardware, our services will help our customers better navigate technology. Teams include:
Customer Services
Classroom & AV Support
Field Services
Student Technology Services
Programming
Smart Campus (reporting line to VP for Partnerships)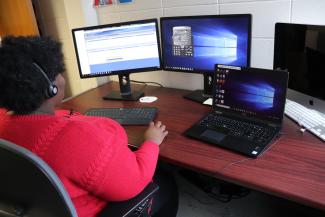 Enterprise Applications
Enterprise Applications (EA) supports the key administrative computing systems for the University, with a primary focus is the integrated Enterprise Resource Planning (ERP) software from SAP.  Teams include:
Product Development & Integration Services

Core Applications

Implementation

Business Process Improvement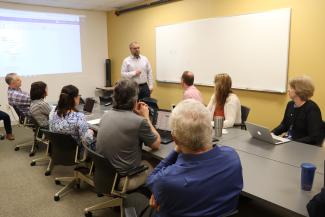 Research Computing Infrastructure
Working in conjunction with the Center for Computational Science (CCS), the Research Computing Infrastructure team serves a broad scientific community of researchers across academic disciplines applying advanced cyberinfrastructure and computational techniques in the advancement of research.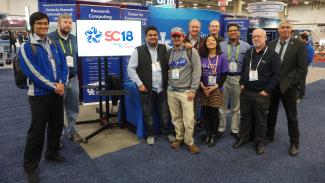 Enterprise Networking & Infrastructure
Enterprise Networking & Infrastructure is responsible for all wired networking, wireless networking, and voice communications for the entire enterprise. Teams include:
Network Operations
Network Engineering
Infrastructure Operations
Infrastructure Projects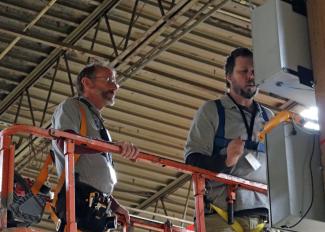 Enterprise Salesforce Operations
The University of Kentucky has implemented a lifecycle enterprise approach to digital and constituency relationship management (CRM) and digital marketing by way of an Enterprise Level Agreement (ELA) with Salesforce.org. The University's intention is to deploy and manage Salesforce solutions for prospective students, currently enrolled students, alumni, and donor operations. Teams include:
Education Cloud CRM
Health Cloud CRM
Marketing Cloud