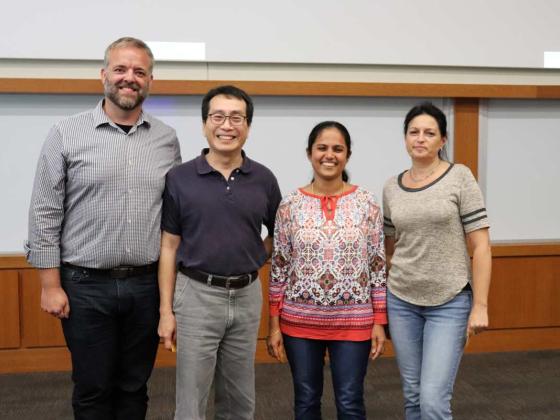 Enterprise Applications (EA) supports the key administrative computing systems for the University. Their primary focus is the integrated Enterprise Resource Planning (ERP) software from SAP. Responsible for enhancing, maintaining, and supporting the functional operations of the ERP system, they accomplish and further the goals and objectives of the various operational units across campus. Because EA is grounded in developing and supporting the ERP, in addition to ITS staff, other members of EA are assigned from the major business units of the University.
Product Development & Integration Services
This team is passionate about designing software products and integration solutions that eliminate the hassle and enable the hustle for our users and customers.
On the front-end, this team builds human-centered mobile and web applications for students, staff, and faculty of the University of Kentucky. Behind the scenes, they bring together disparate systems. Building data integration pipelines for efficient transfer and integration of ERP data, they keep critical systems operational. They also lead the day-to-day technical operations of the enterprise Event Management System. 
Product Development & Integration Services is fun and fast-paced, shipping releases frequently via a lightweight agile process. They are creative technologists who believe in collaborative decisions and delivering the best experience to customers through products and support services.
Have an idea or suggestion for us? Contact us.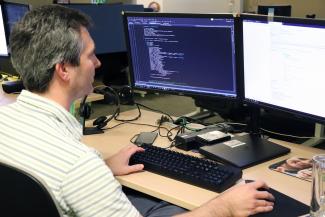 Core Applications
Core Applications supports the University's critical ERP software, SAP, which encompasses these primary service areas:  
These teams work with departments and units across the University to deliver real value by driving toward technical solutions that promote efficient and effective operations.  Their systems support students, faculty, and staff in day-to-day processes and operations.  In addition, they partner in planning with core areas, finding innovative ways to leverage technology to meet strategic goals.  In a rapidly changing environment, their mission is to be responsive and thoughtful, ultimately enabling our community's success.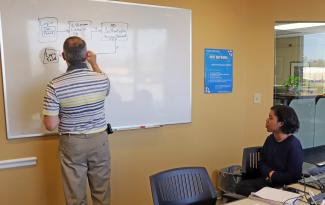 Implementation
The implementation manager within the division of Enterprise Applications ensures coordination of project implementation timing, communication and coordination between teams, their endeavors and deliverables. This is done by examining and modifying the teams' practices, policies, and procedures to improve overall implementation effectiveness. This individual also works with customers to ensure expectations are clearly understood and met.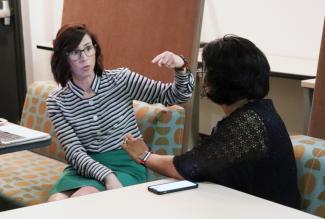 Business Process Improvement
Business Process Improvement evaluates business practices to identify ways to improve productivity and user experience, reduce costs, and make the best use of University resources. They focus on inputs, processes, and outputs to drive process redesign initiatives. In addition, they review third-party products, map requirements to solutions, analyze architecture and integration, and assist in vendor selection.