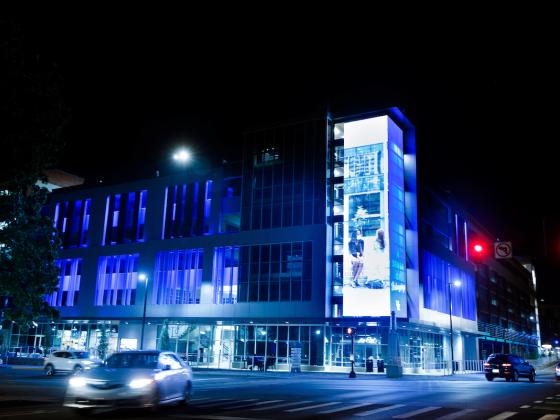 University of Kentucky ITS Information Services (ITSIS) is University-wide shared services department that reports to Information Technology Services (ITS) and indirectly to the Vice President for Facilities Management and Chief Facilities Officer.  The department was organized in September of 2009 by consolidating facilities CAD, GIS, records and IT functions.  Pooling the resources allowed ITSIS to create three teams within the department which are better able to serve all the needs.  The three ITSIS teams are Geospatial, IT Field Services and Programming.  The teams are setup to serve as central resources for information about University Facilities and provide programming and IT support to departments across the administrative side of the University.  In 2014 ITSIS implemented individual charge rates/budget for each of the teams of the department.
IT Field Services
IT Field Services are an accredited team of IT Professionals that serves customers by provision and support of desktop and mobile computing needs and server resources. They provide consultation services ranging from answering everyday questions to working with vendors for specialized IT needs. Additionally, they aim to make their customer's  IT spend predictable through metrics and help plan years ahead. Through these services, IT Field Services looks to prevent issues before they occur.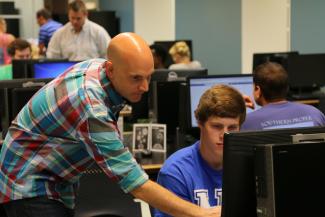 Student Technology Services
The Student Technology Services team provides support and training on multimedia technology for student use. Through computer lab support, including specialized labs like the Student Media Depot @ The Hub, this team provides equipment for students' development of their academic media projects.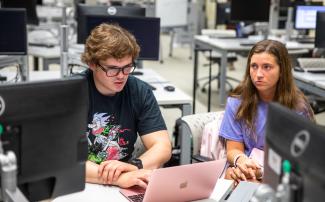 Programming
This team consists of software design and development professionals. They support purchased applications, build and maintain custom desktop and web applications, reports using tools ranging from Tableau to Excel targeting systems like SAP, configure systems like Drupal Content Management and play a key role in system architecture and maintenance. The Programming team assists university departments with planning and implementation of their custom application needs and provide long term support once deployed.