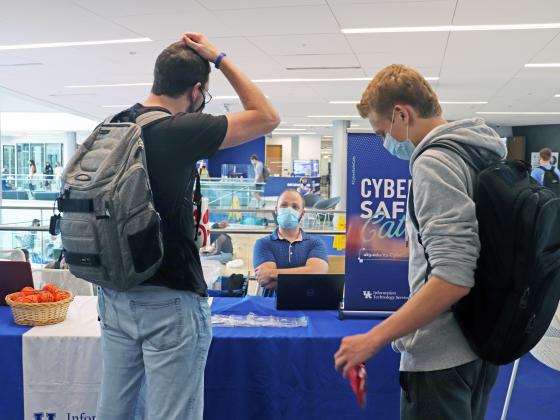 Cyber Safe Cats
Cybersecurity Safety at UK
Cybersecurity is something that we all have a responsibility to contribute to. Whether it's staying informed, using the best tools, or sharing information with colleagues-- we can all take steps to ensure the safety of our University data and systems. This site is meant to provide you with the information you need to be #CyberSafeCats at UK.
Training & Best Practices
Explore resources below to learn more about cybersecurity.
Learn more about cybersecurity best practices through real life scenarios.
Malware
Malware, or malicious software, are files or code that are used by attackers to perform malicious behavior on a machine. There are a wide variety of malware attacks which often result in stolen information or money.
Cybersecurity Tools Available at UK
Learn more about tools used at UK to protect our University data and systems.
Cybersecurity Tips & Tricks
Click any of the graphics to download and share!