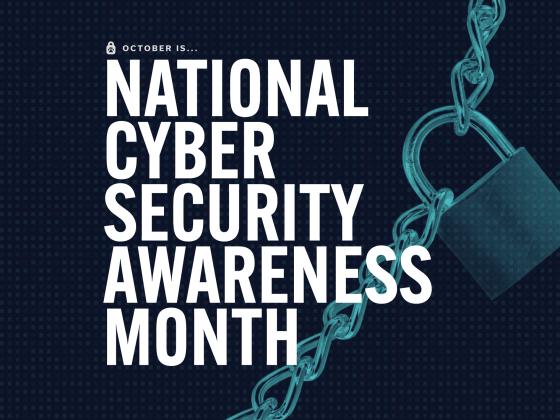 National Cybersecuirty Awareness Month
October is National Cybersecurity Awareness Month
UK ITS will be hosting various events and opportunities for you to learn more about cybersecurity through the month of October! Want to be involved? Here's some things you can do: 
Participate in any of our events below! 
Save the Date: UK_CyberCon 2023
Save the date for the 2nd annual CyberCon event on Monday, October 30 at The Cornerstone!
This year's event will host:
Free Food, Exhibits, Games, Networking, and Prizes
Federal Agency Presentation (FBI and CISA) – Today's Threats, Agency Role & Response, & the Future
Guest Speaker Alex Keedy, UK Alumna & Cybersecurity Woman of the Year Finalist
Careers in Cybersecurity Panel
Training & Best Practices
Explore resources below to learn more about cybersecurity.
Malware
Malware, or malicious software, are files or code that are used by attackers to perform malicious behavior on a machine. There are a wide variety of malware attacks which often result in stolen information or money.
Cybersecurity Tools Available at UK
Learn more about tools used at UK to protect our University data and systems.
Cybersecurity Tips & Tricks
Click any of the graphics to download and share!