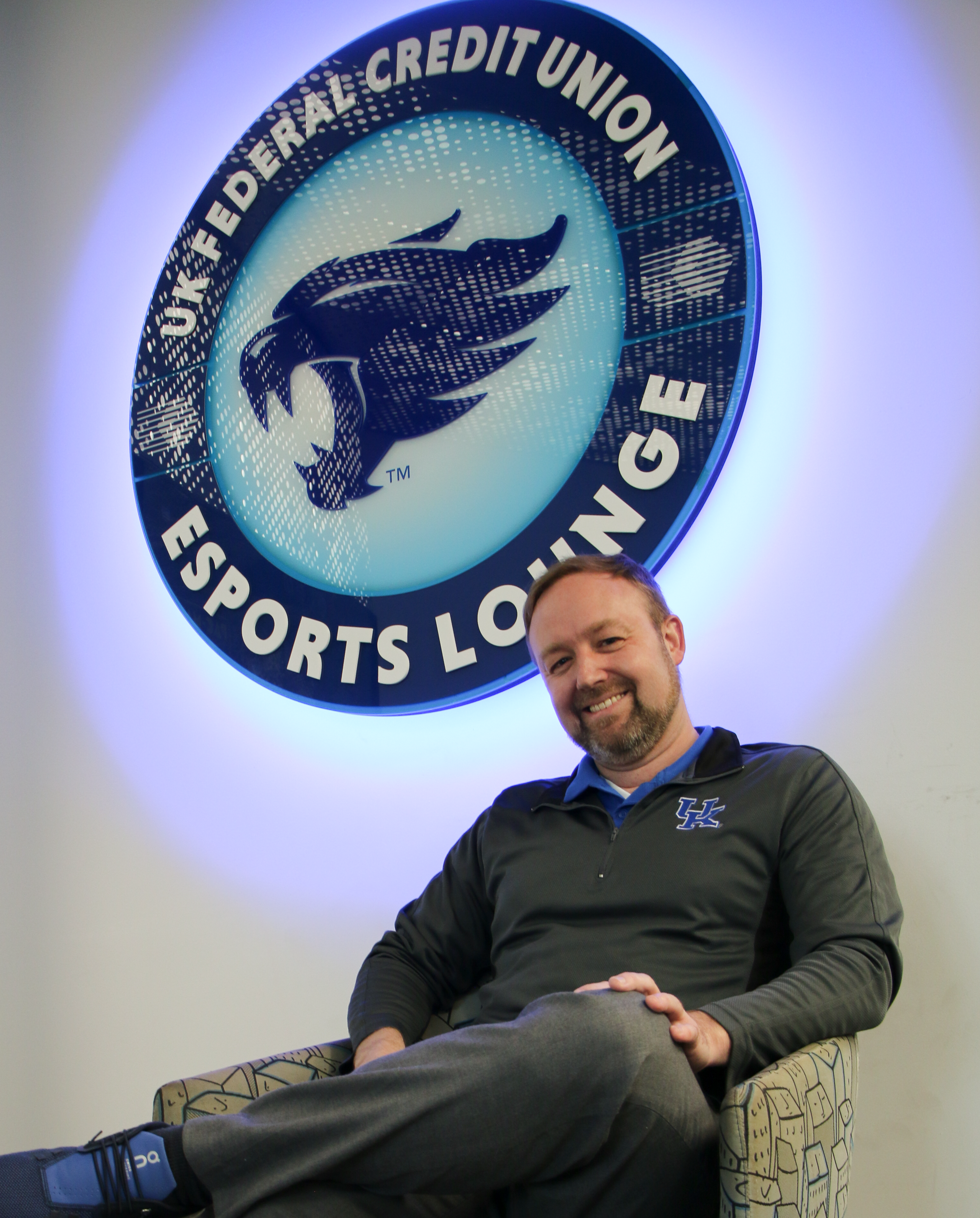 Employee Spotlight: Erik Jarvis
ITS Division: Customer Support & Student IT Enablement
Service Area: Smart Campus
Describe what you do at ITS in one sentence:
I help to oversee the operations of the Smart Campus department, build the UK Esports program, and assist students, faculty, staff, and community members use all the great resources available at the Cornerstone building.
Name something about the work you or your team does that you are most proud of.
My team takes part in a lot of creation, often in collaboration with others and, perhaps more importantly, for others. There's an excitement and pride that comes through that kind of service. Building events, programs, and initiatives, all the way from an idea to reality is an awesome feeling. I consider myself very fortunate to be a part of that. 
What is something you enjoy doing outside of work?
Playing games and being silly with my kids is my favorite pastime. A close second is being part of a great public philosophy club here in town. There's a lot of silliness in that too, come to think of it. 
Best advice you ever received?
"Learn how to listen" was probably the best advice I ever received. Thankfully, I took it to heart. It's taken a long time to learn, but it's been well worth the effort.