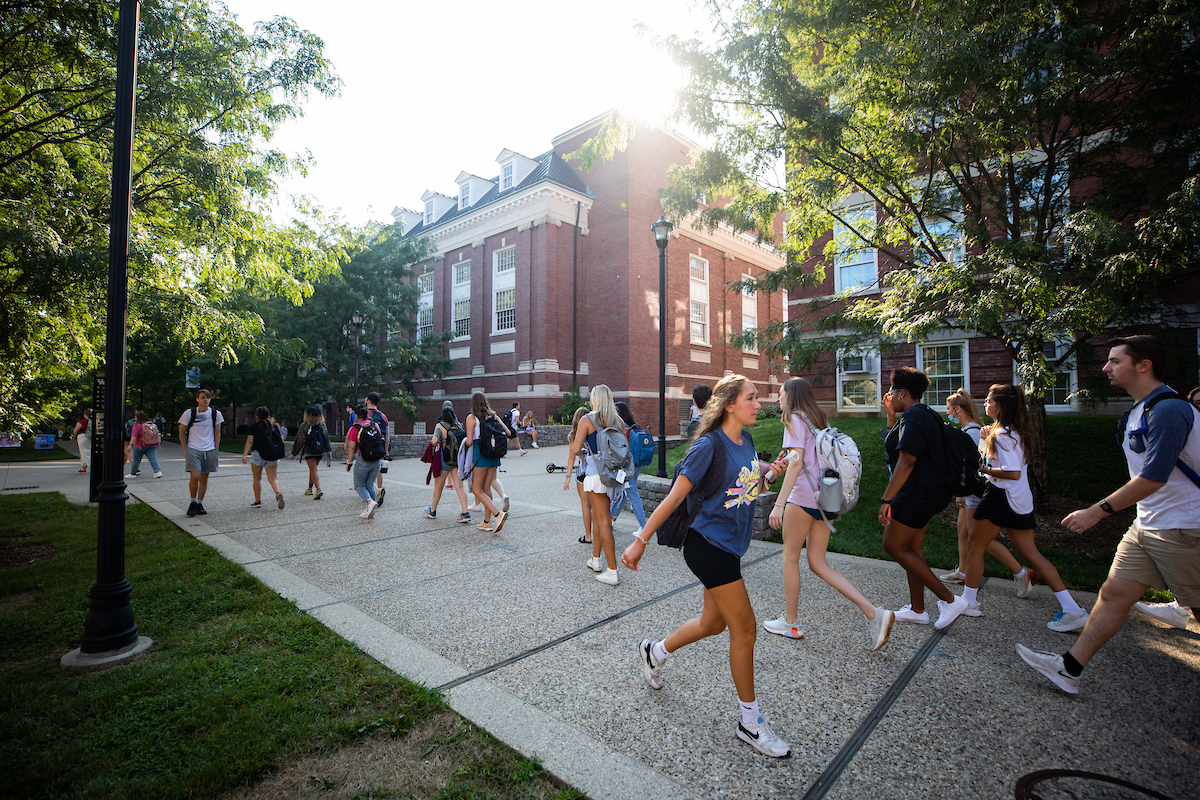 Top Tech Tips for a Successful Semester
Ready to start the semester off right? UK Information Technology Services (UK ITS) has some important tips for your UK technology resources. 
Make sure you know your linkblue and password. Your linkblue is your account username that gives you access to UK resources. When you activated your linkblue as a new student, you set up your passphrase or password. The reset wizard at reset.uky.edu is available if you ever forget your password or it has expired. Account Manager (ukam.uky.edu) is where you can change your password if it is set to expire. Read more at How to Reset Your linkblue Password 

BONUS TIP: Make sure you have a recovery email (non-UK email) set up in Account Manager (ukam.uky.edu) should you need it for recovering a forgotten or expired password. 
 

Set up your phone or a device for Two-Factor Log-In. Many UK resources require multifactor authentication, or Two-Factor Log-In, to log in. This makes sure that anyone accessing your account is really you. UK ITS recommends using the Duo app on a mobile device for best performance.  

BONUS TIP: Like getting a new phone every year? Turn on Duo Restore to avoid being locked out of your account. More information is available in the Two-Factor Log-In article listing in the Tech Help Center. 
 

Get connected to Wi-Fi. UK's Wi-Fi network for students, faculty, and staff while on campus or in UK HealthCare facilities is eduroam. There are two ways to connect most devices. One involves onboarding via certificate by visiting www.uky.edu/wifihelp (good for 5 years). The other way involves manually selecting the eduroam network and entering your linkblue (with @uky.edu) and password. More instructions at UK eduroam Connection Center. 
 
Having problems? Know where to get tech help. There are several ways you can get assistance when you are having technical problems at UK.  

Tech Help Center: Your first stop should always be the Tech Help Center (techhelpcenter.uky.edu). Search through over 1,000 articles via the search bar to find instructions on how to use various technologies at UK.  
Chat: If you can't find what you need, there is also a chat function at the Tech Help Center that will connect you with an ITS Customer Services agent.  
Customer Services Assistance Request Form: Fill out the Customer Services Assistance Request form with all the required information and the appropriate IT staff will reach back out to resolve your issues. 
1:1 Assistance: If you need 1:1 assistance, you can visit Tech Help @ the Hub in the basement of W.T. Young library (see hours) or sign up for a virtual appointment. 
Call: For urgent matters, call ITS Customer Services at 859-218-HELP (4357).  
Contact Your College IT Department: Some technical issues can be best handled by your college's IT representatives. Ask your instructor if you do not know their contact information. 
 

Download and access the software you need. Visit download.uky.edu to get useful software like Adobe Creative Cloud, SPSS, MalwareBytes, Microsoft Office 365, and more. Need specialized software for one of your classes? Virtual Den allows you to use software without taking up space on your personal device. 
That's not all! UK ITS also has more tips available in our Tech Tips for Incoming Students article and a quick video (watch) for sharing on our UK ITS YouTube page.