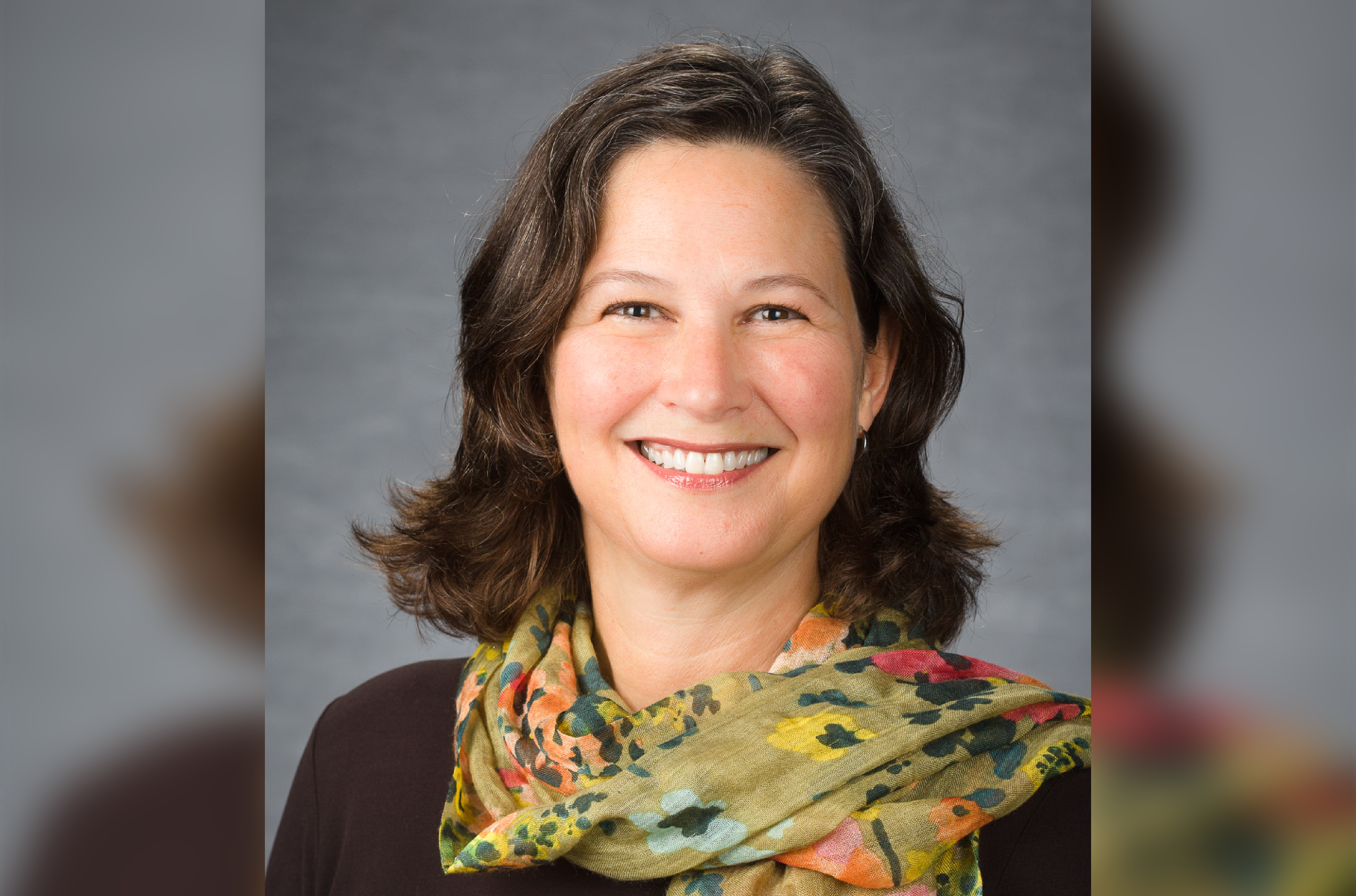 Customer Spotlight: Molly Davis
College/Unit: UK Horticulture Department, College of Agriculture, Food and Environment
Describe what you and/or your team does at UK.
The Arboretum, State Botanical Garden of Kentucky, is located at the southern end of UK's Lexington campus. The land we occupy is owned by the University, and The Arboretum has been a partnership between Lexington Fayette Urban County Government (LFUCG) and UK since 1987 (our legal name is the UK-LFUCG Arboretum). For anyone who has ever visited our 100-acre space, you may know that we have a large native plant collection (known as the "Walk Across Kentucky" or "WAKY"), an inner Bluegrass Woodland remnant, horticultural gardens and displays, and the 2-acre Kentucky Children's Garden. We are funded by UK Facilities, UK College of Agriculture, Food, and Environment (CAFE), donations, and earned revenue.
Our grounds staff consists of Jesse Dahl, Jess Slade, Bedia Collins, Allen Dyer, Sumi McCarty, Thomas Bandy, Wes Hansen, Judson Collins, and two UK student interns.  Their work consists of everything needed to maintain both primary plant collections, from "seed to stump," as one staff member likes to say. Work includes planting, watering, mulching, and pruning woody (trees, shrubs, and vines) plants; harvesting, stratifying, growing new plants, planting them, and maintaining them for their lifetime; mowing, mulching, and string trimming; creating gardens, displays, and conducting plant trials (again, most often from seed); identifying diseases and treating for them; removing woody and herbaceous plants from both collections when necessary; maintaining an extensive network of un-paved paths; and weeding. We use a hosted database called Arboretum Explorer https://uky.arboretumexplorer.org/ both for internal plant records (adding to and removing from the collections; performing inventories—what plants have died since planted? Which plants have thrived? How much has that tree grown in the past 5 years? Did the pruning work that was needed to correct for structural integrity happen?; and other curatorial tasks) and for visitors (UK students, faculty, and staff, and others) to be able to locate a plant they want to see, identify a tree that they are in front of, plan a tour, or do research.
Our education staff consists of Dawn Bailey, Jess Schroeder, and three UK student interns. Their work is focused in the Kentucky Children's Garden (KCG) where we offer 2 hours of daily programming (Wednesday through Saturday) and grade-level field trips on Tuesdays for Kindergarten through 2nd grade classes. The KCG has features such as a stream (where kids can build dams and play in the water), raised beds (where kids help us plant fruits and vegetables to learn where our food comes from), a Nature Center (where activities take place), a Log Cabin (a genuine cabin that was re-sized for children), a digging pit, a sand pit, and more. The KCG is the only part of The Arboretum at which an admission fee is charged. We invested in a Point of Sale (POS) system so that we could better track daily and field trip visits, provide the option to purchase seasonal membership, and process credit cards and cash sales. Operating the POS is dependent upon having a good internet connection.
Our administrative staff consists of Molly Davis, Dayna Baston, and Heather Ortt. We are UK employees and must adhere to the same policies and procedures as all other UK units regarding cash handling, goods procurement, human resources, financial management, donation processing, social media, website, and other administrative functions. All of these functions depend on having a good and reliable internet connection.
Talk about the ways you've collaborated with ITS and how it impacted your work.
Thanks to financial support from UK ITS and the College of Agriculture, Food and Environment (CAFE) the networking infrastructure at the Dorotha Smith Oatts Visitor Center at The Arboretum were upgraded substantially. The project cost (approximately $100,000) had been discussed for many years but was simply out of reach for The Arboretum to be able to afford. It is only thanks to the financial support from UK ITS and CAFE that the project was possible. With the improvement, The Arboretum's internet speed went from 3 MBS to 1,000 MBS—yes, those numbers are correct!
To say that the project's impact to our work has been life-changing may sound dramatic, but it is true. Before the improvement, we depended on a wireless connection for all internet needs and there were times, when multiple staff were performing work tasks, everything from downloading information in SAP, to updating records in Arboretum Explorer, to even a simple task like opening an email, that one of us would ask a colleague to close their computer so that someone else could perform a task. Our ability to accomplish our work, staff or visitors using Arboretum Explorer in the Visitor Center, accessing data in SAP, creating outreach presentations, processing admission to the Kentucky Children's Garden, performing inventories, accessing UK's donor databases, participating in online training, joining meetings via Zoom, highly depends on having a good internet connection at the Dorotha Smith Oatts Visitor Center. And, for the future, with an eye toward the expansion and renovation of the Visitor Center (a project for which we are now fundraising) having this internet improvement means that we can host educational programming and meetings where good internet is a basic requirement in the 21st century.