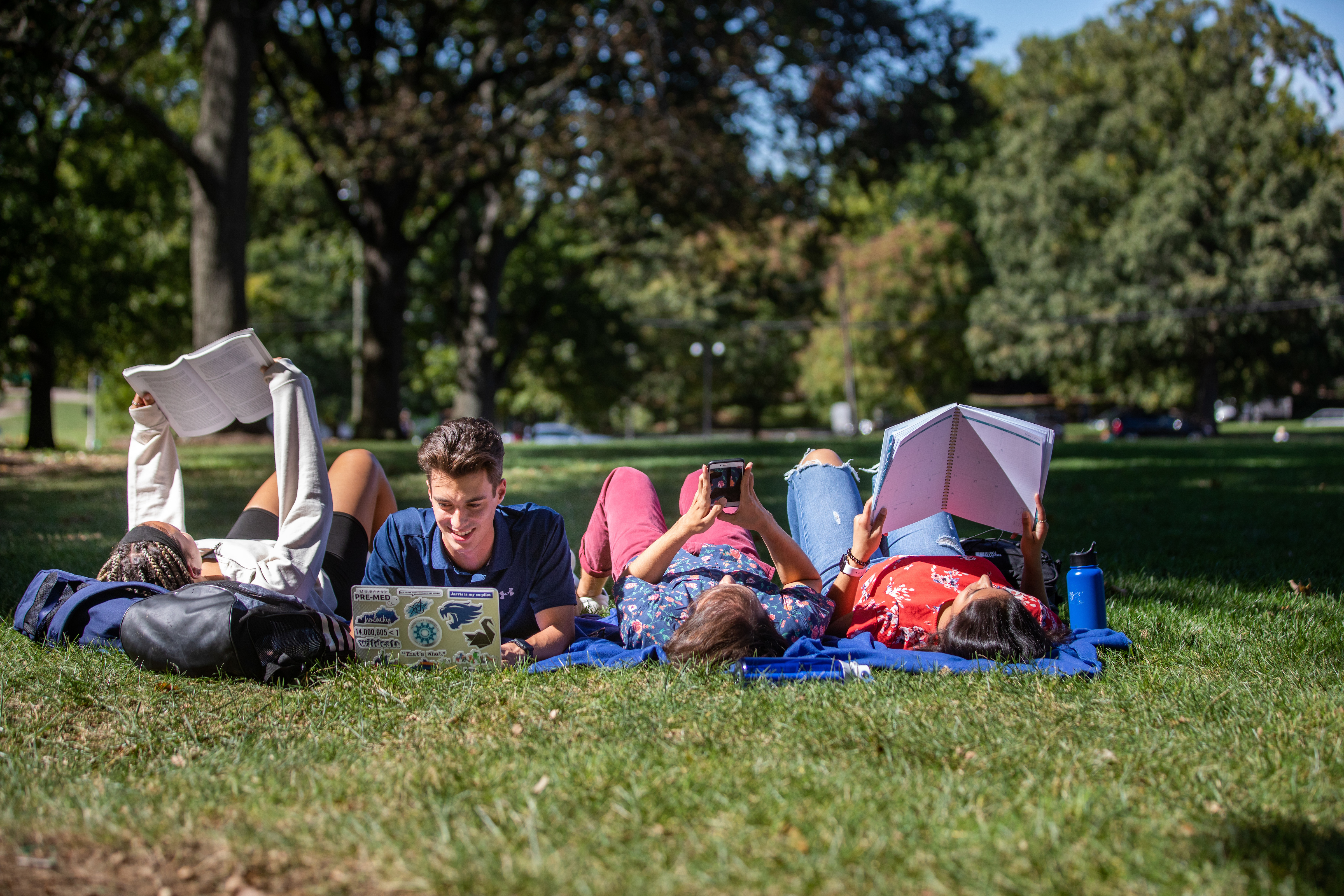 Filling in the Gap: Accessing Software with Virtual Den
With an increasing demand for the ability to learn anywhere from any device, technology has to step up to meet the needs of students. One solution at the University of Kentucky which helps deliver software to students is Virtual Den. Virtual Den is a cloud-based solution that allows students to log in to a storefront to access a virtual desktop or software without having to install it directly on their personal device. For students that need access to software that requires a large amount of computing power, Virtual Den saves them from having to spend more money on a laptop. 
Making Software Access Equitable 
Joe Brewer, Director of Technology and Facilities in the College of Design recognizes the potential and impact of Virtual Den. "Virtual Den represents the future of how students will use computation." The College of Design uses Virtual Den to ensure that programs like Revit and SolidWorks, which utilize significant computational power, work on all types of machines. "Our students might have to spend something like $3,000 on a laptop to run software they need for Design courses. Hopefully that is not the future. Tools like Virtual Den increases student equity, providing a consistent experience irrespective of a student's personal resources." 
Since COVID-19, there have been many times when students need to access specialized software from home. The College of Engineering leaned on Virtual Den to make sure their students could continue their coursework. "During COVID, it allowed our students to access software that they would not have had access to otherwise.  With our software running in the Virtual Den, it provides our students with greater access and flexibility in working on projects and assignments," commented Lynn Tilley, Director of Engineering Computing Services. 
From PC to Mac to Tablets: Get What You Need on the Operating System You Have 
Virtual Den also helps solve the problem of software that only works on certain operating systems. In the Biology department in the College of Arts & Sciences, a company called SimBio hosts simulated biology labs on their servers. However, the app to access these labs is not compatible on all devices. "SimBio wrote an app to access their servers, but they only wrote it for Windows and macOS. If students access this app via Virtual Den, then they can access SimBio's servers from iPads, Android Tablets, and Chromebooks," explains Biology professor R.C. Sargent. 
Anastasia Hauser, Chemical Engineering lecturer in the College of Engineering has also seen the benefits of a cloud-based tool like Virtual Den. "The ability to access engineering programs on personal devices has allowed for easy integration of in-class assignments and tutorials that would have previously required a significant amount of planning for access via computer lab." 
Simplifying Computer Lab Management 
In the Gatton College of Business & Economics, Virtual Den is used in the Financial Training Center to host programs like JMP Pro and MATLAB. By using Virtual Den, support for these machines is simplified because they are hosted in the cloud rather than individual licenses. Director of Technology for the Gatton College of Business & Economics, Matt Cosgrove, was pleased to work with UK Information Technology Services (UK ITS) to get the programs they need on Virtual Den. "The team was super helpful and responsive in getting what we need on there." 
Learn More about Virtual Den 
If Virtual Den sounds like a solution that would benefit you, learn more about it in the Tech Help Center (techhelpcenter.uky.edu). See articles like How To Use Virtual Den and What virtual applications are available on Virtual Den? to get started. For questions about Virtual Den or applications available, fill out the Customer Services Assistance Request form.