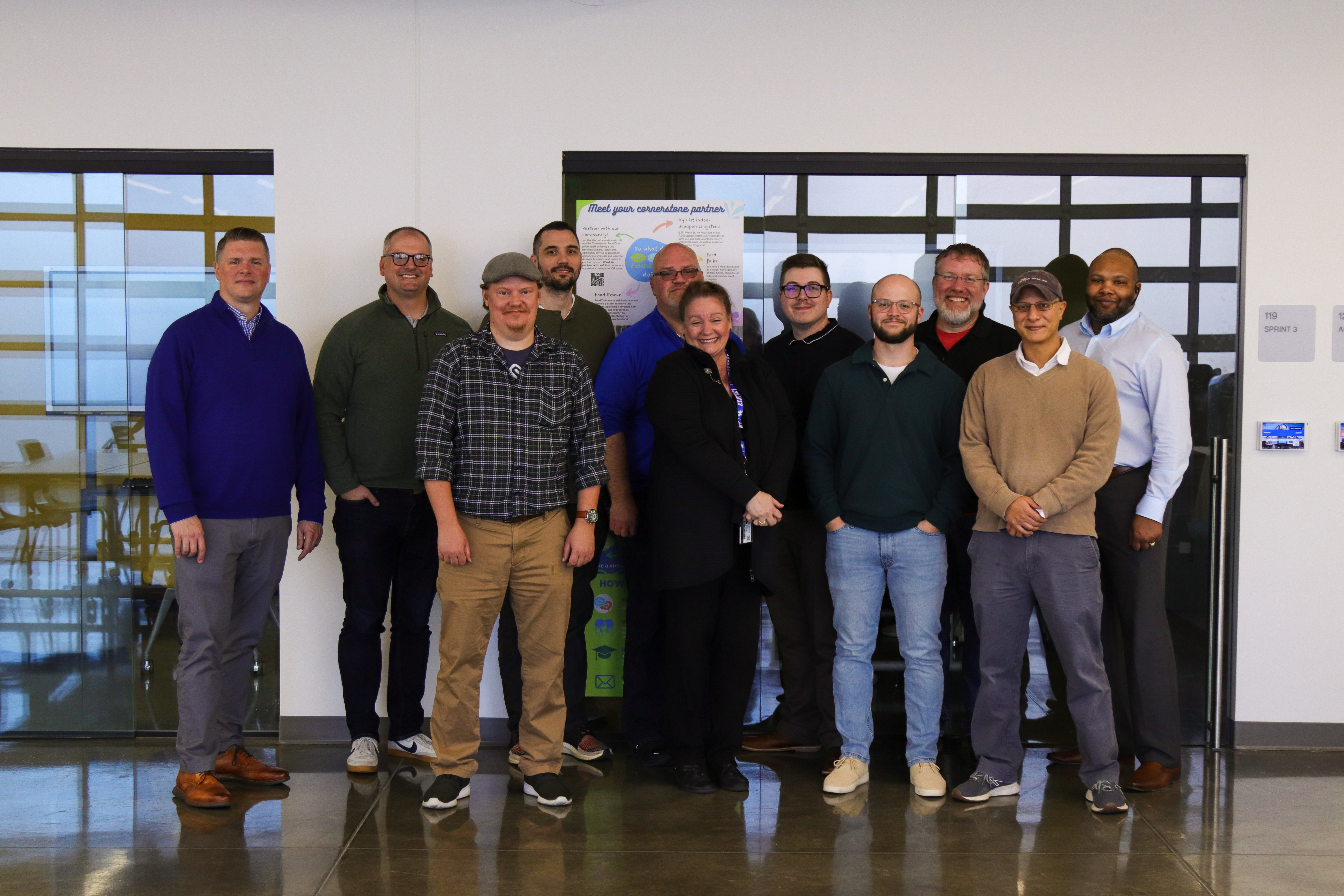 Fortifying Cybersecurity Expertise: Celebrating Team Achievements in Certifications
Since Fall 2022, the Enterprise Cybersecurity team in UK Information Technology Services (UK ITS) has been committed to developing and learning their skills through obtaining renowned certifications in the cybersecurity industry.  These certifications hold immense importance in today's rapidly evolving cybersecurity landscape. In order to obtain these certifications, members of the Enterprise Cybersecurity team spent many hours attending training, studying coursework, and sitting for exams. 
Austin Anders, Cybersecurity Engineer, obtained the ISC2 Certified in Cybersecurity (CC). This designation underscores his mastery of cybersecurity principles, practices, and technologies. This certification validates Austin's ability to assess security risks, develop comprehensive security programs, and implement effective measures to mitigate potential threats. It reinforces his competence and professionalism as a cybersecurity practitioner. 
Matt Dillon, Cybersecurity Engineer Lead, obtained the GIAC Cloud Security Essentials (GCLD) certification, showcasing his expertise in securing cloud environments. As organizations increasingly rely on cloud services, having this certification demonstrates Matt's ability to assess cloud security risks, implement appropriate controls, and protect valuable data stored in cloud platforms. This certification ensures that Matt possesses the knowledge and skills required to address the unique challenges associated with cloud security. 
The GIAC Security Leadership (GSLC) certification is a highly regarded credential offered by the Global Information Assurance Certification (GIAC) program. It is specifically designed for individuals who possess a combination of technical knowledge and emphasizes leadership abilities in the field of cybersecurity. Matt Dillon and Nic Hughes, Cybersecurity Analyst, obtained this certification, validating their skills in managing security programs, leading incident response efforts, and implementing effective security controls. Matt and Nic both proved their competence in overseeing security operations and role in shaping organizational security postures. 
Cody Ort, Cybersecurity Engineer, obtained the Cybersecurity Certification from the International Information System Security Certification Consortium or (ISC)2. (ISC)² certifications are globally recognized and respected in the cybersecurity industry. This certification validates Cody's proficiency in various domains, including risk management, asset security, and security operations. It demonstrates his dedication to upholding industry best practices and protecting organizations from cyber threats. 
"Celebrating our team's achievements in cybersecurity certifications, I am proud of the relentless dedication and growth mindset displayed by each member. With a commitment to continuous learning and development, we have fortified our expertise, ensuring a stronger defense against evolving threats and paving the way for even greater accomplishments in the future." -- John Lewis, Director of Cybersecurity 
Like Matt and Nic, John Lewis, Director of Cybersecurity, also obtained the GSLC certification.  John also completed Microsoft Certified Trainer (MCT) and Microsoft Certified Cybersecurity Architect Expert certifications. These certifications signify the ability to deliver high-quality training and educational programs in the cybersecurity domain. These prestigious credentials offered by Microsoft validate skills and expertise in designing and implementing secure cybersecurity solutions and possessing advanced knowledge and experience in various cybersecurity domains. John earned these certifications through multiple exams and coursework.  
Stephen Burr, Associate CIO and Enterprise CISO, obtained the GIAC Strategic Planning, Policy, and Leadership certification (GSTRT). The GSTRT certification is an esteemed credential that validates professionals' expertise in strategic planning, policy development, and leadership within the cybersecurity domain. Holding this certification demonstrates proficiency in developing effective cybersecurity strategies, implementing policies, and providing leadership to protect organizations from cyber threats. This certification equips Stephen with the skills necessary to align cybersecurity strategies with business objectives, establish governance frameworks, and lead organizations in managing cybersecurity risks. It showcases his ability to provide strategic guidance and ensure the protection of critical assets. 
Overall, these certifications symbolize the team members' expertise, competence, and commitment to the field of cybersecurity. By continually expanding their knowledge and skills through certifications, the Enterprise Cybersecurity team has positioned itself as a formidable force against evolving threats. These certifications validate their technical proficiency, enhance their professional credibility, and demonstrate their dedication to upholding best practices in protecting the University's critical information assets.