It is important to always be on the lookout for potential phishing attacks. See below for examples we've seen at UK over the last month, including hints that can help you recognize a phishing email.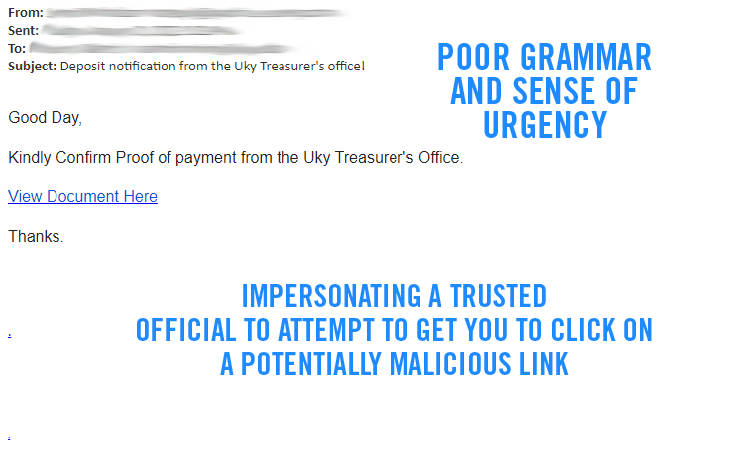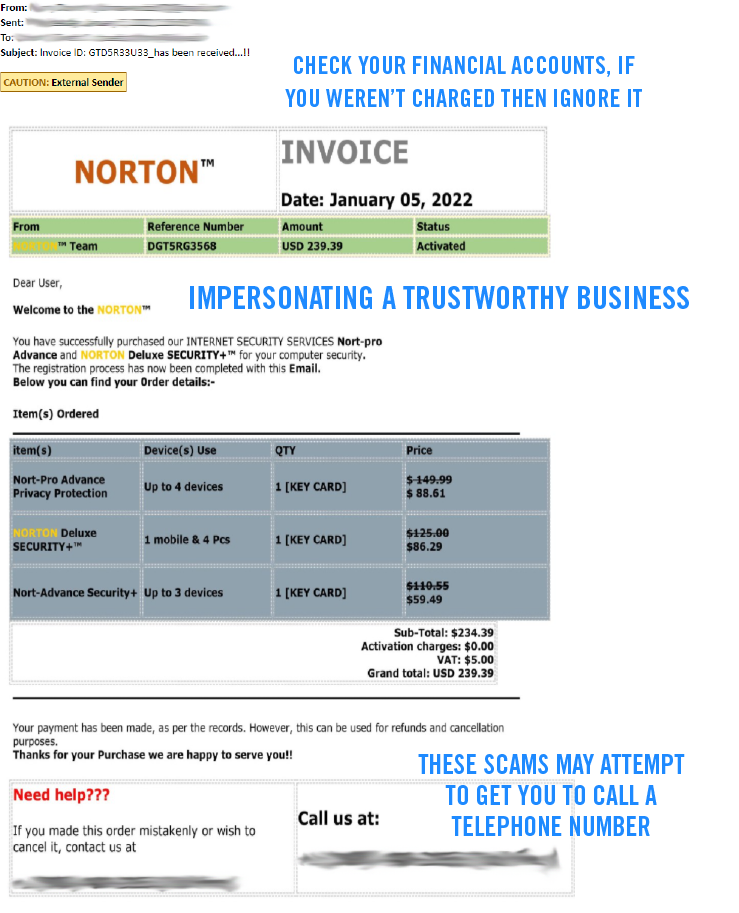 Did You Know? Information Technology Services (ITS) has cybersecurity videos available on their YouTube channel. Watch them for tips and tricks about how to be safe! WATCH HERE  
Visit our #CyberSafeCats page to learn more about phishing at its.uky.edu/cybersafe. There you will find:
Recently reported phishing attacks
How to detect a potential scam
How to access training in myUK Learning
How to report a phishing attack
Phishing Tips for social media
We appreciate your assistance as we work together to curtail the spread of phishing. To report a phishing attack, see How do I report spam and phishing emails? in the Tech Help Center. If you are unsure if an email is phishing, please send to IsThisEmailSafe@uky.edu.