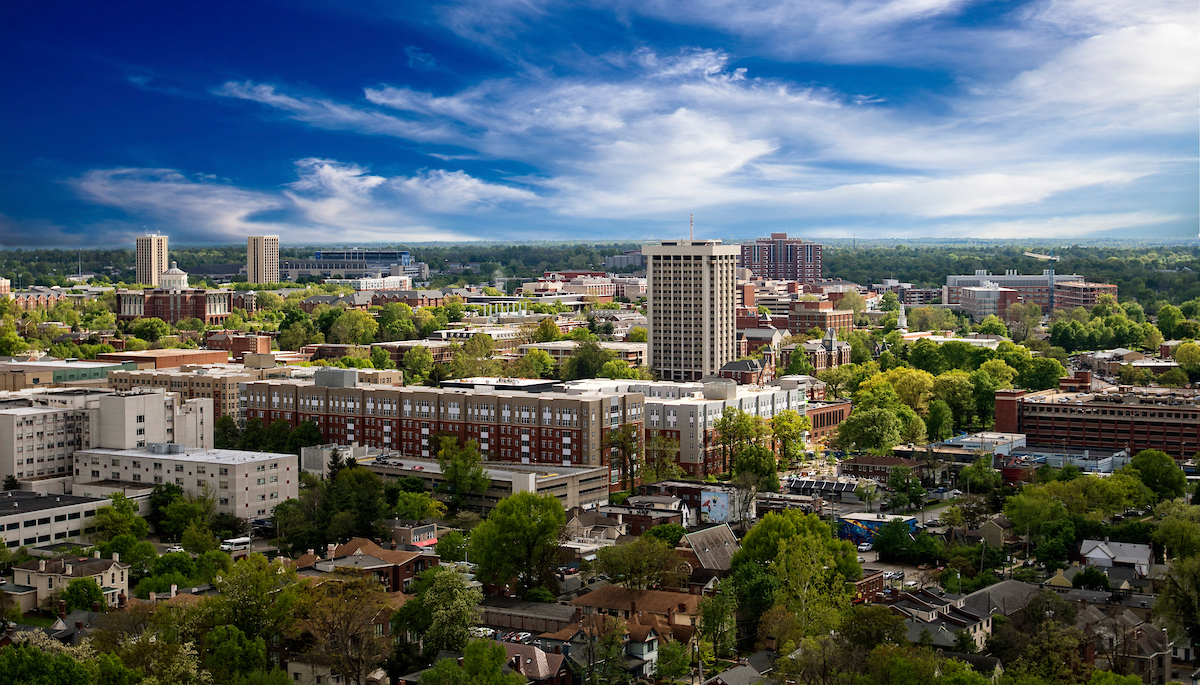 Returning to Campus & Connecting to Wi-Fi
UK Information Technology Services (UK ITS) would like to remind students, faculty, and staff returning to campus for the Fall 2022 semester of instructions on how to connect to UK's Wi-Fi network, eduroam.
Connecting your device to eduroam for the first time? There are two ways to connect.
Onboarding - Onboarding via a certificate gives you a connection for up to 5 years, regardless if you change your linkblue password. You can visit www.uky.edu/eduroam and follow the prompts to connect via certificate. 
Manually - You can also connect your device manually by selecting the eduroam network and entering your linkblue ID with "@uky.edu" as the username and your linkblue password. If you connect manually, you will need to connect again if you update your linkblue password.
Previously Connected to eduroam? Be Advised of Known Issues Reconnecting
Due to changes in the certificate, there are known issues with some devices that were previously connected to eduroam via the onboarding process. These devices may experience an error when trying to connect to eduroam. UK ITS has articles on how to resolve this issue by deleting previous certificate profiles and reinstalling them.
View instructions on how to connect to eduroam or resolve any connection issues by visiting the UK eduroam Connection Center in the Tech Help Center. Please click on the instructions that apply to your device type or operating system.
Still Need Help?
If you are still experiencing issues after following the instructions referenced here, please fill out the eduroam Connectivity Issue form detailing your problem.
UK ITS will also be available for in-person assistance in two locations during the first two weeks of the Fall 2022 semester, Monday - Friday,  Aug. 22 - Sept. 2.
Student Tech Help @ The Hub in the basement of W.T. Young library will be offering extended  hours M-F from 8am - 8pm.
Gatton Student Center will have a table offering technical assistance M-F 10am - 2pm in the below locations:

Monday, Aug. 22 – GSC Room 231
Tuesday, Aug. 23 – GSC Room 231
Wednesday, Aug. 24 – GSC Room 231
Thursday, Aug. 25 – GSC Room 331
Friday, Aug. 26 – GSC Room 350D
Monday, Aug. 29 – GSC Room 231
Tuesday, Aug. 30 – GSC Room 231
Wednesday, Aug. 31 – GSC Room 231
Thursday, Sept. 1 – GSC Room 231
Friday, Sept. 2 – GSC Room 231