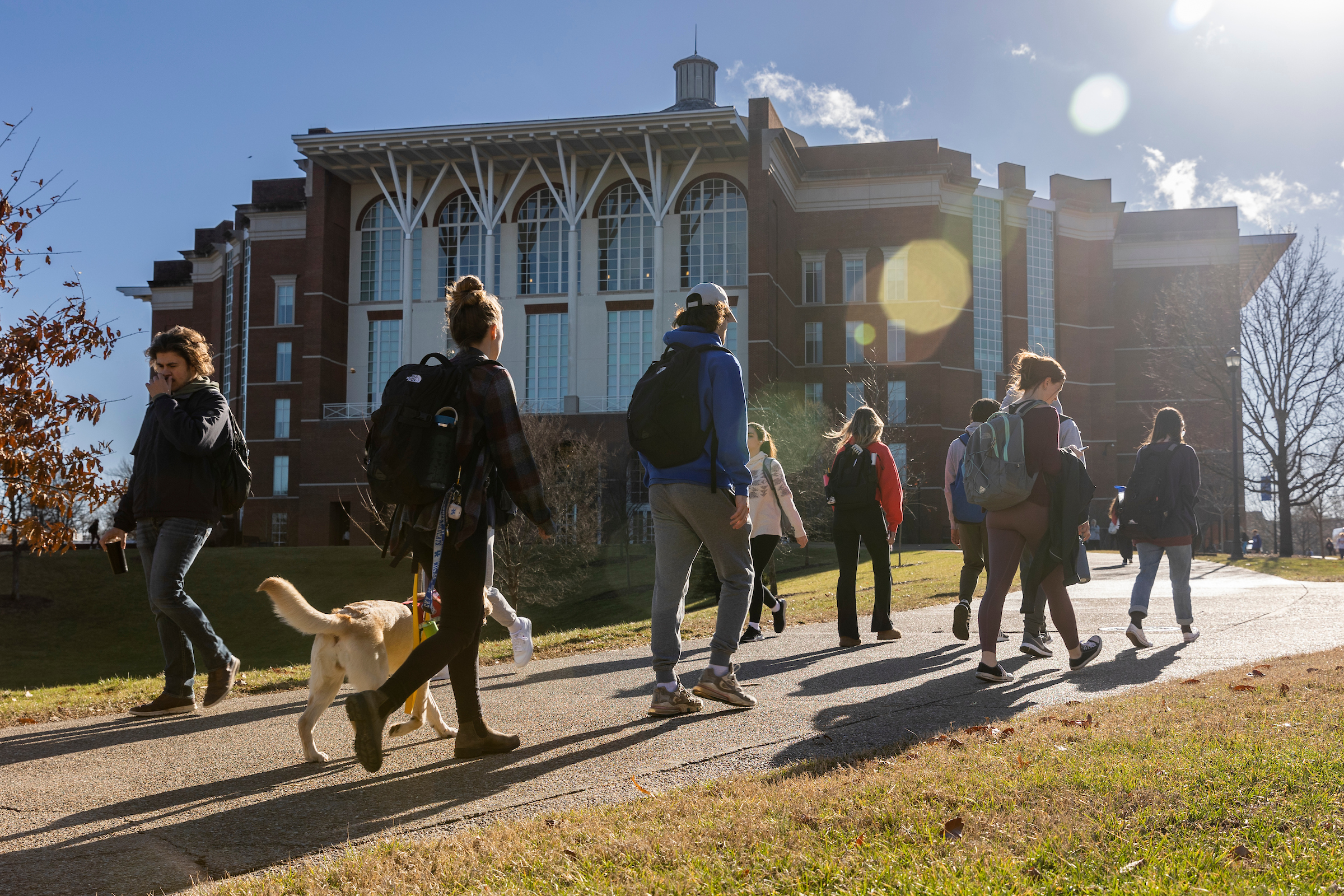 Supporting UK Invests from Idea to Pilot
UK Invests, an innovative initiative launched by the University of Kentucky, aims to enhance the financial well-being of its students through a first-of-its-kind program. This pioneering project incorporates financial education, investment opportunities, and real-world experience to empower students with the knowledge and skills necessary to make informed financial decisions. Several teams from UK Information Technology Services (UK ITS) supported this groundbreaking endeavor with technical support and expertise. 
UK Invests project relies on a robust data aggregation and integration process to collect and validate data from diverse sources. With pillars of financial education and literacy as well as real opportunities for students to earn and invest money, the initiative required implementation of cutting-edge tools and platforms. UK ITS employees on the Enterprise Applications (EA) and Institutional Research, Analytics and Decision Support (IRADS) teams worked diligently to make sure that the pilot student group had a seamless and optimal experience in the program. 
Associate CIO and Chief Technology Officer, Adam Recktenwald, was proud to be a part of the project. "The UK Invests program is an excellent example of the University's commitment to supporting and improving the lives of our students through creative ideas that help them now and for years to come. It's UK Information Technology Service's job to be a strong partner in turning those ideas into working systems." 
The first phase of technical work for UK Invests in Fall 2022 included properly defining the student athletes who would participate in the pilot and enrolling them in financial education and literacy courses in Canvas. Once these students were identified and invited to their training courses, the heavy lifting on a multitude of software systems integrations began in earnest. At its heart, the project is a collaboration and partnership with iGrad for Financial Education Modules and Fidelity for investment distributions. This work encompasses a set of complex system integrations including BBNvolved, Canvas and iGrad for delivery of course modules and tracking student participation. Additionally, a seamless experience for students was delivered using the Fidelity Bloom app with integrations between Fidelity and SAP for account creation and driving funds distribution.   
The UK Invests project provided an opportunity to showcase EA's strengths and talents at their finest. With the leadership of team directors Smitha Chopra and Tonya Prince with Adam Recktenwald, the team focused efforts on the project and collaborated with campus partners including University Financial Services, Student Account Services and UK Athletics.  
Many EA team members dedicated their expertise to UK Invests. Joshua Wilson and Jerry Baker quickly turned around the Canvas/iGrad integrated experience for students to allocate their investment choices. Amber Campbell and Mark Combs worked diligently to leverage Core system functionality to develop, configure and validate a funds disbursement process. Peter Menner and Jerry Baker devised an easy-to-use input mechanism for Athletics to kick off fund disbursement with validations on the data. Over the course of 6 short weeks the team turned around the connected experience for the student athletes to participate in the program.  
UK Invests offers students an opportunity to gain real-world investment experience through money earned during the program. Participants have the chance to actively manage funds earned via the Fidelity Bloom app. This hands-on experience allows students to apply theoretical concepts learned through the course and gain practical insights into investment strategies, risk management, and portfolio optimization. The second phase of the pilot in Spring 2023 continued to include student athletes as well as an expanded population including students from the Fall 2021 and Fall 2022 freshman cohorts. The hypothesis currently being tested revolves around potential incentives to encourage utilization of resources across finances, wellness, belonging and skill building and improve student success. 
"As IT professionals, we love these types of projects... they're interesting, innovative and impactful. When you get a team like Joshua, Amber, Jerry, Mark, Peter, Smitha, Tonya collaborating – stand back. Cool stuff is about to happen!" - Adam Recktenwald 
Lastly, UK Invests would not be successful without clear and personalized communications to each and every student in the pilot program. Members of the Enterprise Salesforce Operations, alongside IRADS and UK Public Relations & Marketing (UK PR&M) helped to execute this effort. The Enterprise Salesforce team validated data, developed integrations and created automated communication journeys for each student, guiding them through next steps to open a UK Invest Bloom account encouraging further engagement. 
Tyler Gayheart, Executive Director of Enterprise Salesforce Operations, has been involved with the UK Invests team and university leadership. "I'm very proud of the work our team did to coordinate with several areas (e.g., EA, IRADS, and Mar UK PR&M) to advance the UK Invests pilot. Rene Lever performed CRM Administration, data validation, object staging and testing, and deployment of data associated with signing up for a Fidelity Bloom account across several cohorts of students. Our Integrations Developers John Agouridis and John Dickens developed an ETL (extract transform and load) to take student data from SAP into Salesforce Education Cloud. Emily Brenzel and Zack Adams worked with UK PR&M to set up and execute marketing automations via Journey Bulder in Marketing Cloud, automating communications to our pilot participants." 
 The launch of the UK Invests pilot was critically dependent on the unified technical expertise and dedication of the UK ITS team. As of March 2023, UK student athletes had invested more than $40,000 through their Fidelity Bloom Accounts. equipping students with the knowledge, skills, and practical experience necessary for success in the financial world. The University of Kentucky looks to expand the pilot further in the coming year, serving as a model for universities seeking to enhance student financial literacy and promote financial well-being among their student populations.