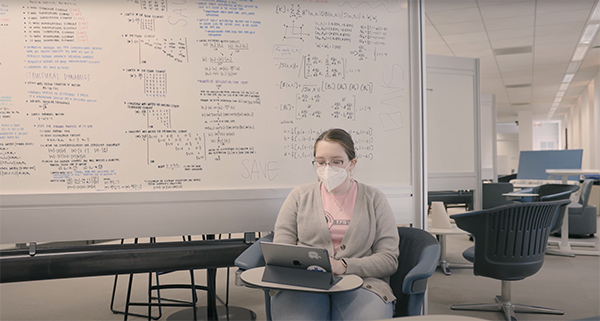 Student Media Depot Receives Award for iPad Video
UK Information Technology Services (UK ITS) has won the "Best of Category" Award in the 2022-23 Communication Awards from the Special Interest Group on University and College Computing Services (SIGUCCS). The award was earned for Short Promotional Video.
"Best of Category" in Short Promotional Video went to Kirk Laird, director of the Student Media Depot, and his team for short video UKY iPad Initiative 2022. Laird is proud of the abilities of his staff.
"Our Media Depot student staff are very good at assisting students with their multimedia assignments and often have the ability to do some productions for different groups on campus.  It's nice to be able to showcase some of the Media Depot student staff work and they were excited to know they had won an award for this video. Nicholas Volosky co-produced the video along with Jill Abney. Nicholas graduated after we won that award with a degree in Digital Media and Design from the College of Fine Arts and now works as a videographer for public affairs at Kentucky Transportation Cabinet. "
The video was produced for the UK Board of Trustees to demonstrate the success of the Smart Campus iPad Initiative. The project collaboration with Smart Campus and Media Depot was coordinated by Rosa Crisantos.
"The work our students produce is inspiring. I was very fortunate to work with Nicholas on this project, and he is just one of the many talented students we have on our campus. The fact that this video was produced by a student and in their 'voice' is such a cool thing to witness. I'm glad we get opportunities like this to showcase and recognize the work our students do."
The Media Depot will be recognized during the spring SIGUCCS Conference March 26 – 29. More about SIGUCCS at https://siguccs.org/. 
The Media Depot is a digital media space that provides access to equipment and software for the development of student media projects. Learn more about the Media Depot and Smart Campus.