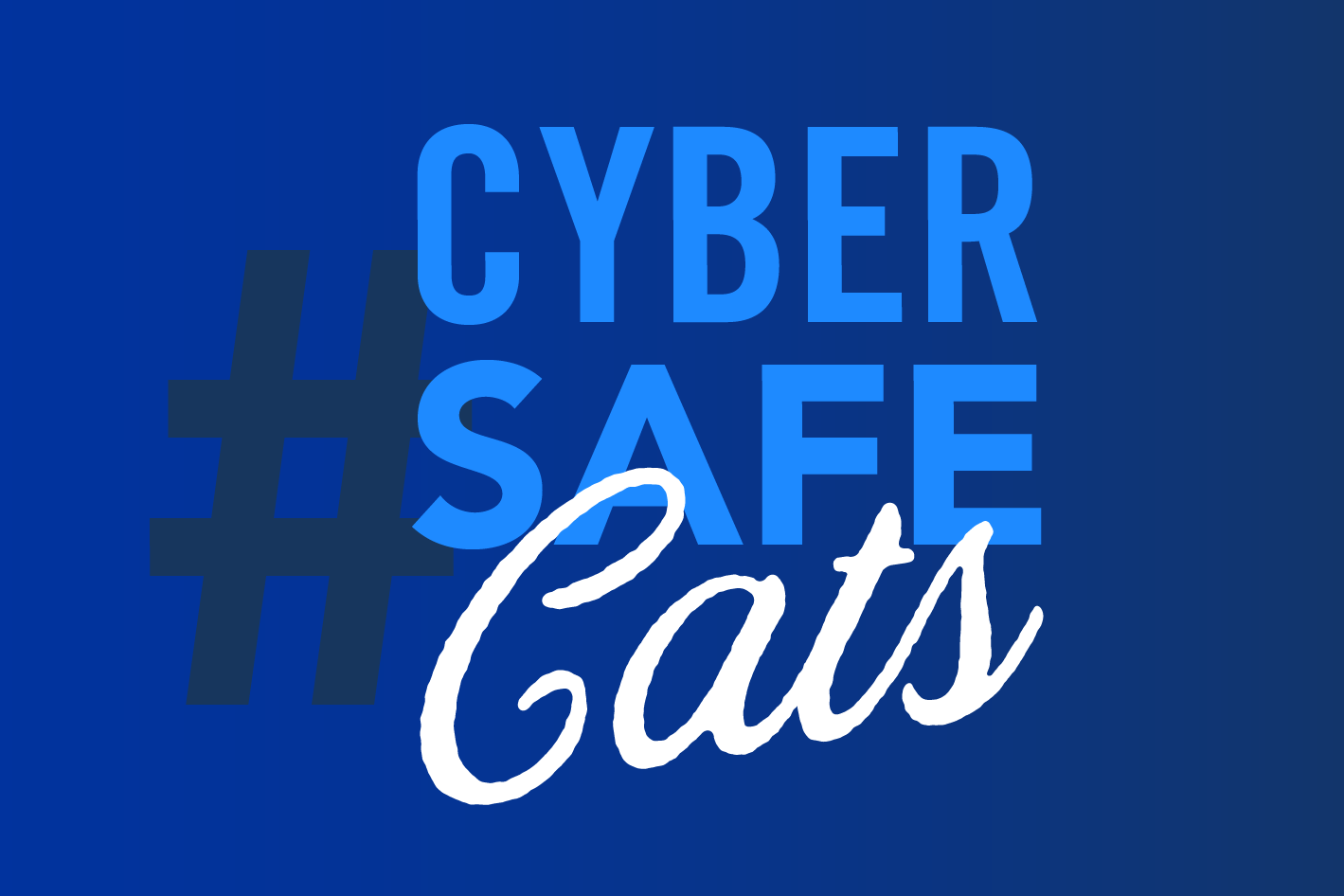 Bringing Cybersecurity Awareness Month to UK
The month of October is nationally recognized as Cybersecurity Awareness Month. UK Information Technology Services (UK ITS) wants to invite the UK community to learn more about cybersecurity best practices and current topics in the industry.  
How You Can Participate in October 
This year UK ITS will be hosting the first CyberCon at The Cornerstone on Thursday, October 27 at 3:30pm. The event will feature a keynote speaker from the FBI, gaming in the Esports Lounge, free shirts and food, prizes, and more. Students, faculty, and staff are also invited to play Backdoors & Breaches, a cybersecurity-themed tabletop game at The Cornerstone every Thursday in October from 12pm – 2pm. Students can win a prize by playing the Cybersecurity Digital Scavenger Hunt and submitting their answers on the scavenger hunt webpage. Daily cybersecurity tips will also be shared on UK ITS Facebook, Twitter, and Instagram. 
Commitment to Cybersecurity 
As a direct action item of the IT Strategic Plan published this September, the Standing Committee on Cybersecurity has been chartered by members of the Information Technology Advisory Council. This Standing Committee will focus on providing expertise and feedback on cybersecurity strategy, policy, and operations. This new committee is just one of several initiatives taken by UK ITS in the last few years to strengthen our cybersecurity posture at UK. Continuing to add Two-Factor Log-In to UK resources, lowering the threat of vulnerable inactive accounts, comprehensive review of policy related to technology resources, applying critical system patches and updates, and naming an Enterprise Chief Information Security Officer are just a few of the ways UK ITS is committed to protecting the University community. 
UK ITS asks that you join them in spreading awareness this month by visiting the #CyberSafeCats page at its.uky.edu/cybersafe and following them on social media.