The University of Kentucky has implemented a lifecycle enterprise approach to digital and constituency relationship management (CRM), digital marketing, social media management by way of an Enterprise Level Agreement (ELA) with Salesforce.org. The University's intention is to deploy and manage Salesforce solutions for prospective students, currently enrolled students, alumni, and donor operations. Below you will find details of the products and services we offer, as well as the ability to request services for our end-users. 
Have questions or want more information?
Enterprise CRM & Salesforce
Education Cloud CRM
The Enterprise Salesforce Operations team is tasked with creating an end-to-end solution for managing constituents across the student's lifecycle, from recruitment of prospective undergraduate students, to retention of currently enrolled students, to recruitment of graduate and professional programs – both online and in-person. Through email, text/SMS campaigns, call campaigns, chat and chat bot functionality, customized reports, individual appointment scheduling, email analytics and more, University constituents are enabled to communicate and engage with students in a more targeted, personalized manner within a single Salesforce ecosystem. The CRM allows UK to become better stewards, communicators, administrators, and partners while supporting our processes and students.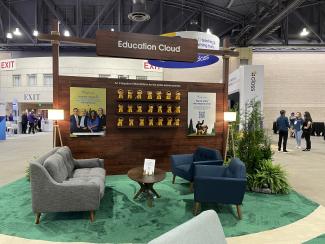 Health Cloud CRM
Built as an immediate response to COVID-19 for daily screening, testing and contact tracing. A single source of truth, Health Cloud is the HIPAA-compliant system that the University uses to manage the health and wellbeing of the campus community and has since expanded to include immunizations and case management for the general wellbeing strategies. Built around a case management model, Health Cloud has and will become an effective tool to triage and engage our community around issues of health and well-being. This system is supported by the Salesforce operations team, which ensures the deployment lifecycle is meeting the demands of UK's Health Corps staff.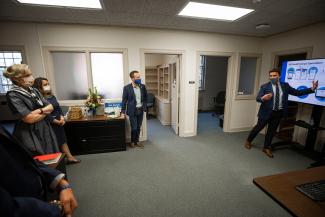 Marketing Cloud
Marketing Cloud is the enterprise-level digital marketing engine for campus, including features such as mass email broadcast communications, SMS functionality, social media management tools in Social Studio, and automated marketing "journey" functionality. These functions allow for customized communications that reach the right people at the right time. The platform draws from three primary CRMs, housing information on the academic campus, alumni and philanthropy, and health and COVID-19 response within 12 business units that are leveraged by 150 users.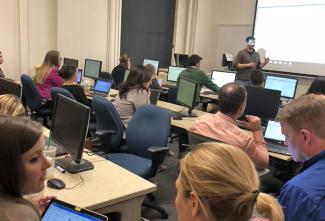 Philanthropy & Alumni Cloud
Supported as an independent project with Alumni and Philanthropy organizations in conjunction with UK's enterprise license agreement, the RADAR system is meant to create a dynamic, integrated Constituent Relationship Management (CRM) platform to empower stakeholders, engage constituents, and to impact not only the University of Kentucky, but possibly Philanthropy and Alumni Relations across all of higher education. This state-of-the-art Constituent Relationship Management (CRM) tool is UK's next alumni/donor system of engagement and platform of record.